Today's Comp Killer* comes to us from prestigious Bergen County, courtesy of yesterday's GSMLS hot-sheet. The property, located in Waldwick, was purchased in September of 2005 for $500,000. It came back to market in under two years, and was aggressively priced at $525,000. Over the next few months, it was reduced down to $490,000, $10,000 less than the purchase price. The property was sold, and closed, with a sale price of $480,000.
Factoring in the 5% commission as well as additional transaction costs on both the purchase and the sale, the seller has lost approximately $50,000 over the course of ownership.
MLS# 2105544 – 2# Waldwick Ave, Waldwick NJ
List Date: 9/6/2005
List Price: $535,000
Purchased: 12/21/2005
Purchase Price: $500,000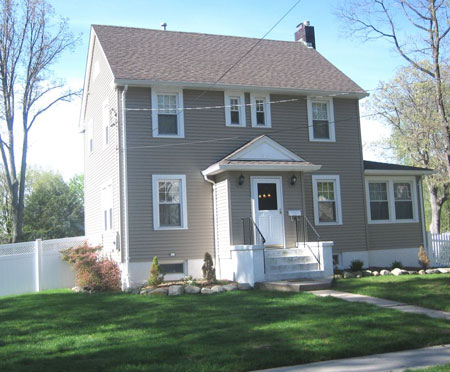 MLS# 2402778 – 2# Waldwick Ave, Waldwick NJ
List Date: 5/3/2007
List Price: $525,000
Reduced to $490,000
Sold: 10/16/2007
Sold Price: $480,000
Commission: 5%
Post Commission: $456,000
* Note: Not all properties featured in Comp Killer would be used as comps in the case of a formal appraisal. Short-sales and foreclosures, because of their pressured nature, are not typically used as comp sales for an appraisal. In typical mark-to-make believe fashion, appraisers don't consider 'forced' sales to be representative of the market.