Today's Comp Killer* comes to us from Upper Montclair, NJ.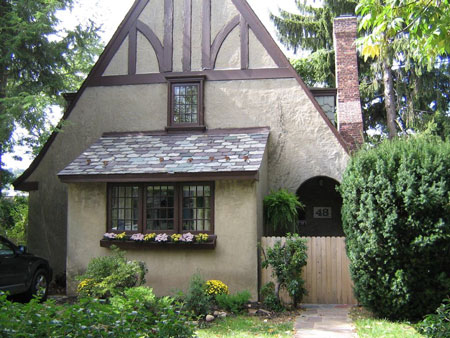 This home was purchased in December of 2006 for $490,000:
GSMLS# 2312373 – 48 Northview, Montclair NJ
List Date: 08/23/06
Original List Price: $529,000 (Multiple relistings, actual OLP $649,000)
Purchase Date: 12/14/2006
Purchase Price $490,000
It returned to market a bit more than a year after it was purchased, except this time as a short-sale.
GSMLS# 2449770
List Date: 10/02/2007
Original List Price: $499,000
Current Price: $439,000
In Summary:
Purchased: 12/14/2006
Purchase Price: $490,000
Currently for sale:
Asking Price: $439,000
* Note: Not all properties featured in Comp Killer would be used as comps in the case of a formal appraisal. Short-sales and foreclosures, because of their pressured nature, are not typically used as comp sales for an appraisal. In typical mark-to-make believe fashion, appraisers don't consider 'forced' sales to be representative of the market.