From the Otteau Group (no link):
Home Sales Up in December Making it 7 of the Last 8 Months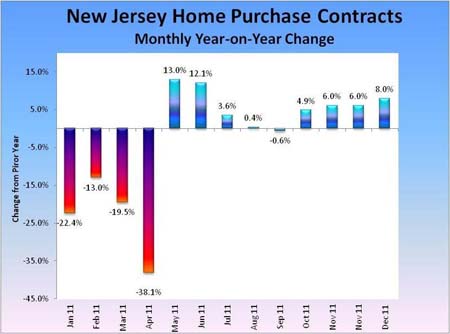 The New Jersey housing market continues to build momentum as it turned the corner into the new year. Combined purchase contracts for resales and new homes rose in December by 8% compared to one year ago which was the largest single monthly increase since June. That the rise in December, which is traditionally a slow period for home sales, was the largest of the year suggests a more robust spring selling season ahead.