From Property Shark: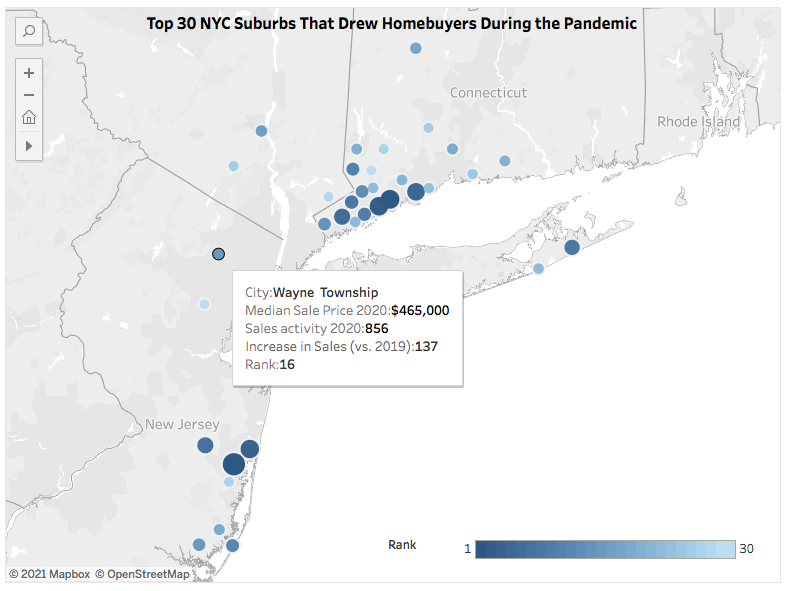 COVID-19 was a complete game-changer in many areas, including the real estate market. Many New Yorkers sought alternatives to city life and, although prices for homes in New York City remained steady, the number of transactions dropped by 28% in NYC between March 2020 and February 2021.
Residents found the things that made city life unique and exciting were mostly shut down temporarily, and as companies switched to remote work, time spent commuting was no longer a factor. As a result, areas outside the city soared in popularity with homebuyers.
To see which areas won out in the dash for the suburbs, we analyzed and ranked NYC's suburbs based on the increase in home sales in 2020 compared to 2019.