The long awaited Closed Sales vs. Inventory graph and dataset for Northern NJ. This data is based on GSMLS Active Inventory and Closed Sales for Bergen, Essex, Hudson, Morris, Passaic, Somerset, Sussex, Union and Warren counties.

(click to enlarge)
The seasonal pattern of sales and inventory are obvious here. Keep in mind that the scale for each series differs.
The data used to generate the above graph can be found in the attached spreadsheet: overlay.xls. Additional data and graphs will be provided as time permits. I'd like to both extend the dataset back until 2000 as well as break out each county individually.
(Update)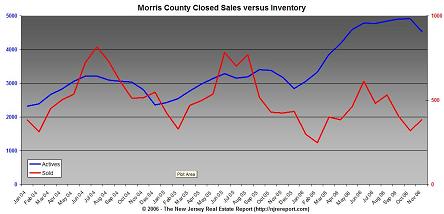 (click to enlarge)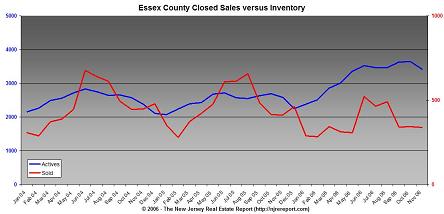 (click to enlarge)

(click to enlarge)
Caveat Emptor!
grim