From the Otteau Group (http://www.otteau.com):
DECEMBER SALES END YEAR WITH CONTINUED IMPROVEMENT
In the most positive sign for the New Jersey housing market in more than a year, contract-sales activity in December moved into positive territory for the 1st time since August 2005. In December, contract-sales activity ran 2% higher than December 2005 providing solid evidence that home buyers are beginning to reenter the housing market in response to lower home prices and continued low mortgage interest rates. The December performance follows lesser improvements in year-on-year home sales in October and November, and marks the first time in 16 months that the housing market experienced a higher volume of monthly sales activity than the prior year.

A more sobering view however comes from Unsold Inventory which actually increased in December by 1% or about 800 homes. While this increase is not significant from a statistical perspective, it does send a clear message that greater increases in home sale activity will be needed to reduce current inventory levels and restore balance to the housing market. At the December sales pace, Unsold Inventory represents a 10.6 month supply which far exceeds the balance point at which home prices will rise. By comparison, there was a 7.8 month supply one year ago. Therefore, while recent market improvements may signal the end of the housing decline, it should not yet be interpreted as a return to higher prices. Also keep in mind that these improvements have been fueled primarily by lower home prices suggesting that Right-Pricing! remains the key to successful home marketing.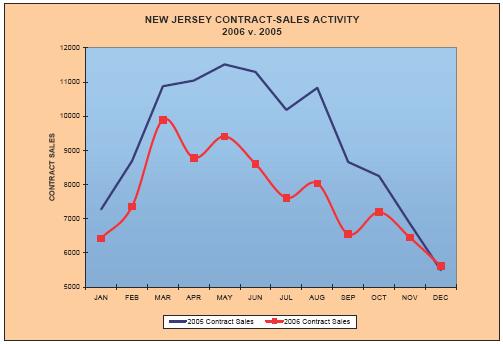 Fourth Quarter Otteau Reports can be found at the Otteau site:
Big thanks to Mr. Jeff Otteau for providing this data to us. Compiling this data and releasing it in such an easy-to-use manner is a tremendous undertaking. Please be sure to thank Jeff and the rest of his organization for their work.