Today's Comp Killer* comes to us from Mahwah, NJ.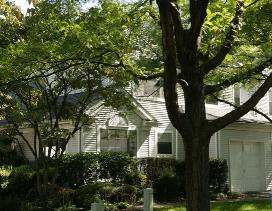 This townhome was purchased in December of 2005 for $616,000. The purchaser likely thought they were getting a "good deal" as the purchase price was significantly under the original $669k asking price:
NJMLS# 2023707 – 13# Day Ct, Mahwah NJ
List Date: 9/1/2005
Original List Price: $669,000
Sale Date: 12/8/2005
Sale Price $616,000
DOM: 99
It returned to market a bit more than a year after it was purchased:
NJMLS# 2701797
List Date: 1/13/2007
Original List Price $639,888
Reduced to: $616,000
DOM: 183
Expired
Relisted as NJMLS# 2737184
List Date: 9/11/2007
Original List Price: $599,000
Reduced to: $587,000
DOM: 49
Active
In Summary:
Purchased: 12/8/2005
Purchase Price: $616,000
Currently For Sale
Asking Price: $589,000
Commission: 5%
Sale at current asking, post commission: $560,000
Est. Dollar Loss: ~$56,000
Est. Nominal Loss: ~9%
Est. Real Loss: ~14%
* Note: Not all properties featured in Comp Killer would be used as comps in the case of a formal appraisal. Short-sales and foreclosures, because of their pressured nature, are not typically used as comp sales for an appraisal. In typical mark-to-make believe fashion, appraisers don't consider 'forced' sales to be representative of the market.