Congratulations to Mary J. Blige on her skillfully executed Saddle River Lowball!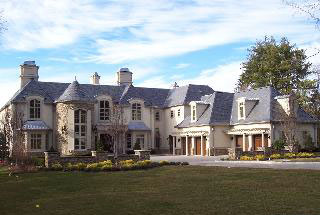 Original List Price: $17,000,000
Last List Price: $13,900,000
Sale Price: $12,300,000
(28% under original list price!)
From the Daily News:
Mary J. Blige pays $12M for N.J. mansion
It's a castle fit for the Queen of Hip Hop.

Grammy winner Mary J. Blige plunked down $12.3 million in cash for a Saddle River, N.J., mansion, the Daily News has learned.

"She fell in love with this one," a source said of Blige, who checked out several houses in the swanky area before settling on the 18,250-square-foot dream pad.

Thanks to the sagging housing market, the 37-year-old best-selling singer got a relative bargain.

The house originally went on the market last year for $17 million and was reduced this year to $13.9 million, the source said.