Not a Friday afternoon without a comp killer and a bank failure.
Today's comp killer comes to us from prestigious Upper Montclair, NJ.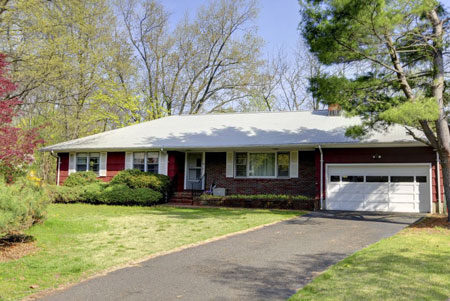 This property was acquired by the prior owner during the very frothy Summer 2005 market, in fact, this property was purchased right around the time that the Northern New Jersey Real Estate Bubble Blog (whew!) was founded.
This 3 bedroom, 2 bath beauty was purchased in July of 2005 for what now seems like a completely outrageous sum, $709,000. In bubble market style, the "winning bidder" paid more than $50,000 over asking. Losing bidder would probably be a more accurate description. This kind of overbidding was the norm in 2005. I've told the story here before, so I won't repeat, but I was a bidder on a $500k property that summer that ended up selling for $700k. You know, this very well have been me.
Anyhow, the property came back on the market less than a year later for $774,900. Huh? Yeah, it sat for 70 days before it was withdrawn. They cut the price to $699k, but it didn't do any good. Flip gone flop? Please tell me the owners didn't expect a $70,000 bonus for house sitting through the winter.
Seller tried the same game again in 2007, came on the market in March for $639,000. Surprising right? Priced at a loss in 2007 and it didn't sell. 83 days later it was withdrawn.
Fast forward, 2008, came on the market AGAIN in April. List price was now $599,000, an aggressive price that would leave the seller taking a loss of approximately $130,000. It went under contract this past December, and the closing took place in late January.
The sale price?
$528,110
A loss of more than $200,000 once you factor in the commission! The sale price was 25% below the 2005 purchase price. I thought prices didn't go down in Upper Montclair?
So much for Montclair real estate!