From the Star Ledger: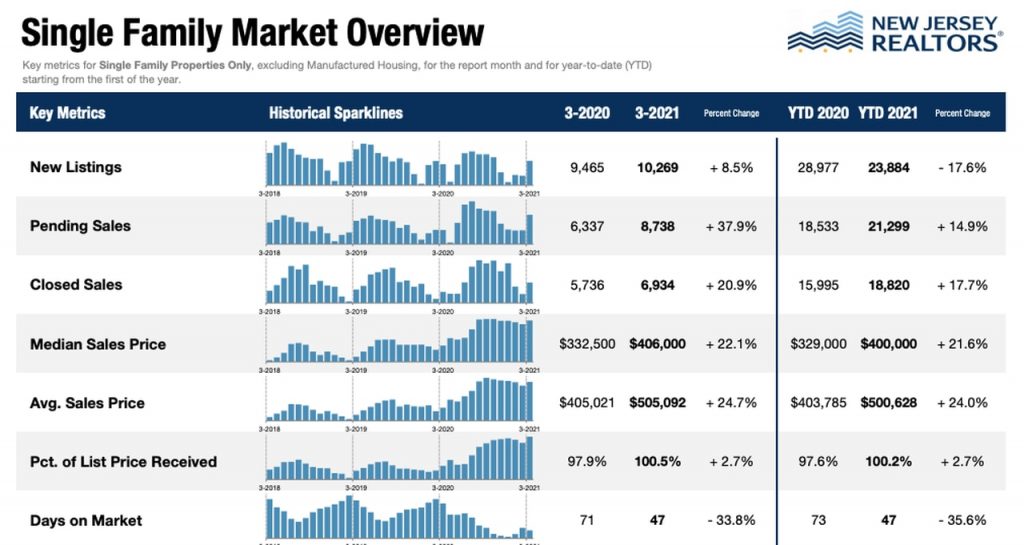 The average price of a single family home in New Jersey has increased almost $100,000 in the past year, according to data from New Jersey Realtors.
The average home price for the first quarter of 2021 was $500,628 or 24% more than the $403,785 for the first quarter of 2020, the data shows.
"It has jumped dramatically," said Robert White, President-elect of NJR and Managing broker at Coldwell Banker Realty in Spring Lake.
The price increase is being driven by low inventory and eager buyers.
"With the current inventory situation and the buying frenzy, you're seeing … many homes selling over asking price in today's market and that is forcing values to increase because appraisers are coming out and appraising at those higher numbers," he said.