From TAP Wayne: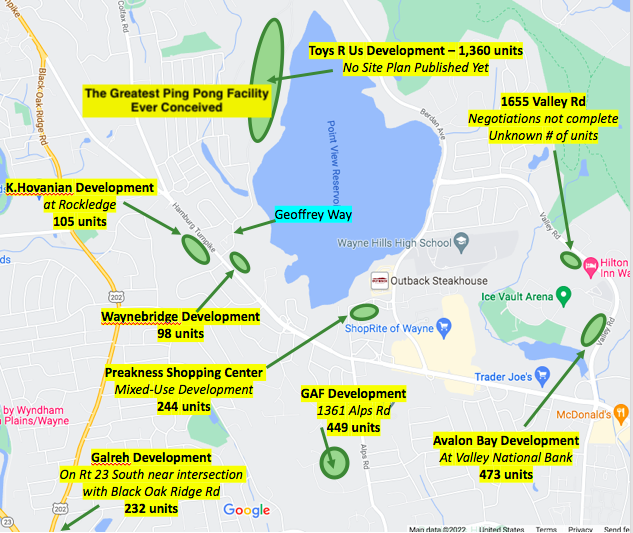 This article is to help Wayne residents visualize where each of the proposed new residential developments will be built in Wayne over the next several years. Below, you will find images of concept plans taken from the Wayne Township Planning Board Department webpage on Affordable Housing over sections of Google Maps showing where each will be built in Wayne
As part of the township's affordable housing obligation, seven new developments will be built in Wayne, adding a total of 2,961 new residential units – 528 of these units will be "set aside" as "affordable."
An eighth development at 1655 Valley Rd is still under negotiations. This is currently an office building with several tenants – each with long-term leases. It is unclear how many residential units will be added, or if the project will move forward at all. But it is mentioned in the final Fair Share Housing settlement agreement, so is worth mentioning here.
The largest development by far will be built on the Toys R Us property. This is also still being negotiated, though the number of units has been settled. A whopping 1,360 residential units will be created, likely in several multi-level apartment buildings. No details are available as to what this will look like.