From Forbes: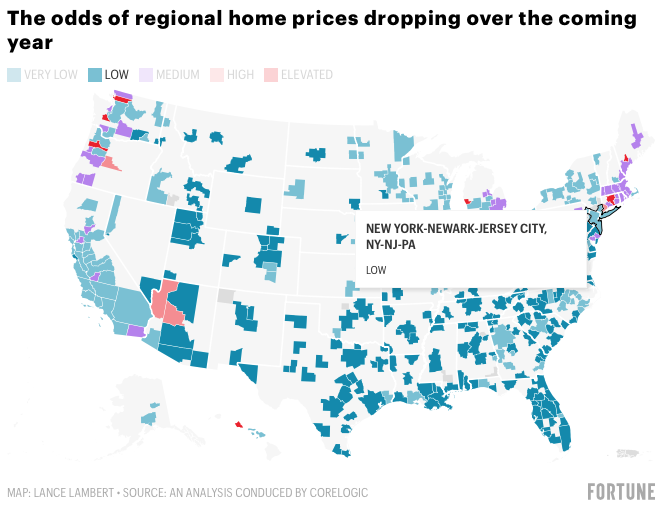 While the swift move up in mortgage rates is undoubtedly putting downward pressure on the housing market, it doesn't mean home prices are about to crash. In fact, every major real estate firm with a publicly released forecast model, including Fannie Mae and Zillow, still predicts home prices will climb further this year.
That said, industry insiders tell Fortune there's increasingly a chance that the economic shock caused by soaring mortgage rates could see home values fall in some overpriced housing markets.
To better understand which regional housing markets might see a price decline, Fortune reached out to CoreLogic. The California-based real estate research company provided us with its assessment of close to 400 metropolitan statistical areas.