From CoreLogic: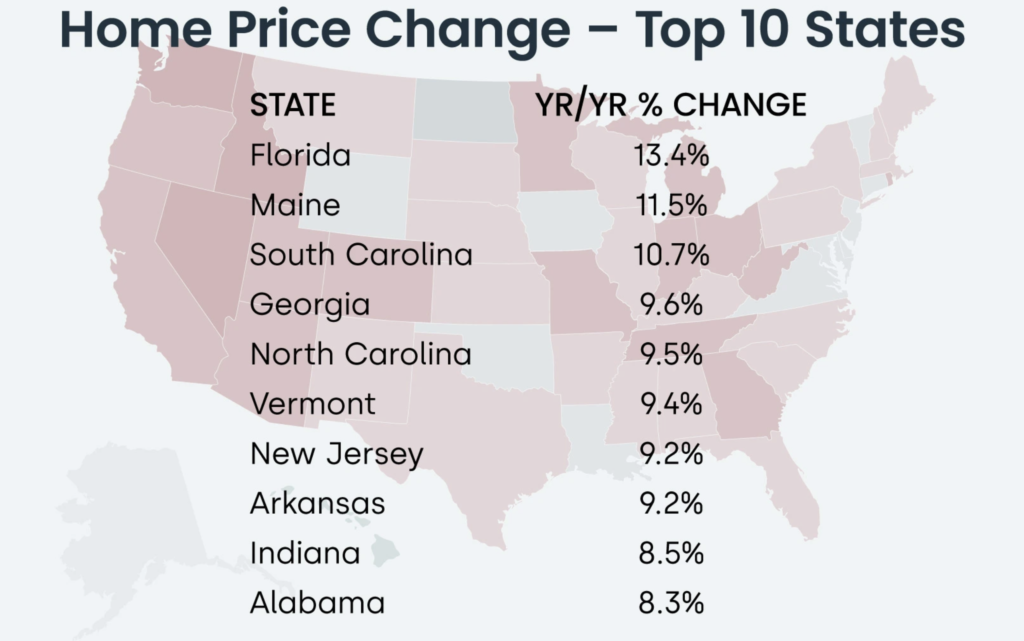 January 2023 National Home Prices
Home prices nationwide, including distressed sales, increased year over year by 5.5% in January 2023 compared with January 2022. On a month-over-month basis, home prices declined by 0.2% in January 2023 compared with December 2022 (revisions with public records data are standard, and to ensure accuracy, CoreLogic incorporates the newly released public data to provide updated results).
Forecast Prices Nationally
The CoreLogic HPI Forecast indicates that home prices will decrease on a month-over-month basis  by 0.1% from January 2023 to February 2023 and increase on a year-over-year basis by 3.1% from January 2023 to January 2024.
Home Prices Decline in Three Western States and Washington, D.C. From January 2022
U.S. home prices continued their gradual free fall in January, with the 5.5% annual gain down for the ninth straight month and the lowest recorded since June 2020. Deceleration was particularly noticeable in the Western U.S. and other states and metro areas that saw substantial appreciation over the past few years. Three Northwestern states (along with Washington, D.C.) posted at least slight annual declines as migration patterns that began during the pandemic shifted, slowing demand and driving price decreases.