From NJ Spotlight: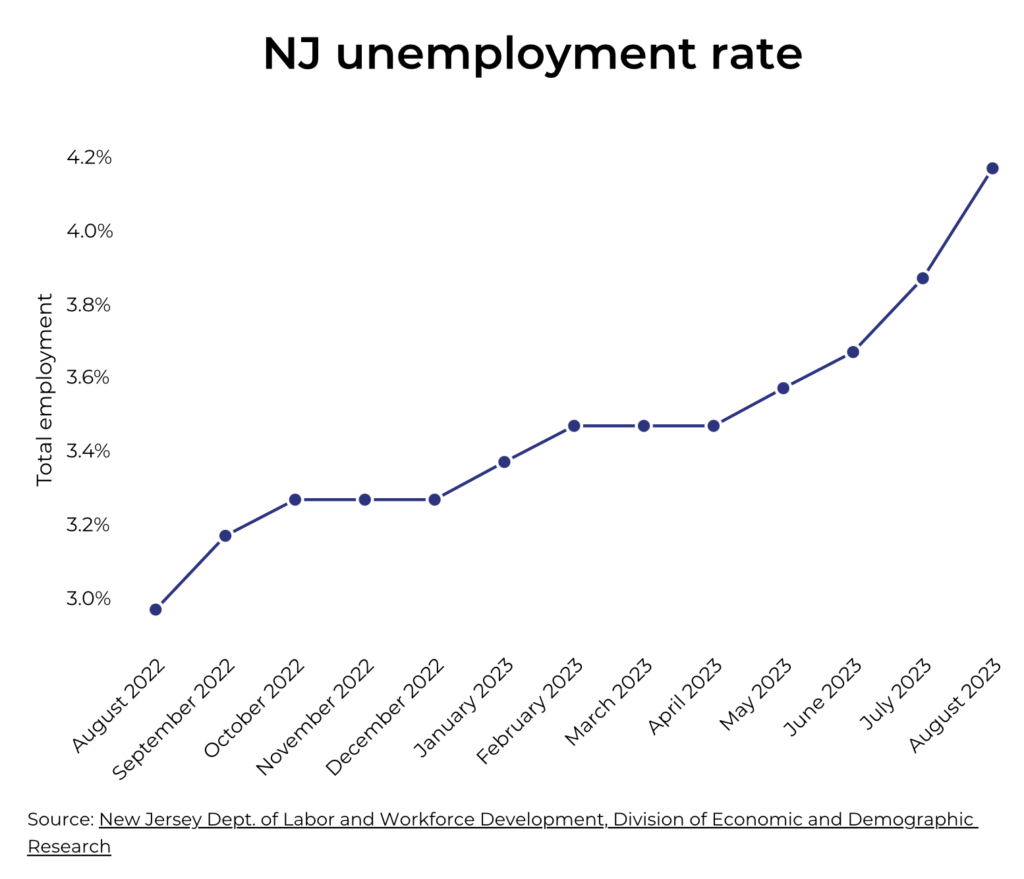 New Jersey's unemployment rate has steadily risen over the past year and now ranks among the highest in the nation. But while some economists and others suggest that's a cause for concern, the topline numbers may not tell the full story.
The state unemployment rate has soared from 3% to 4.2% over the past year, according to the latest jobs report released by the state Department of Labor and Workforce Development.
That easily tops the national jobless rate of 3.8%. It also puts New Jersey among the states with the highest unemployment rates in the country, with Nevada topping out at over 5%.
Yet at the same time, New Jersey has also enjoyed healthy employment gains over the past year. Nearly 70,000 jobs have been added over the prior 12 months, according to the latest jobs report.
Also running slightly ahead of last year's pace in August were monthly state income tax collections, reflecting what Department of Treasury officials called a "steady job market" in a recent news release.