NYC Comp Killer
151 East 58th St Unit 34C, One Beacon Court
(aka the Dreier Residence, aka Bloomberg Tower)
Purchased: 2007
Purchase Price: $10.4 Million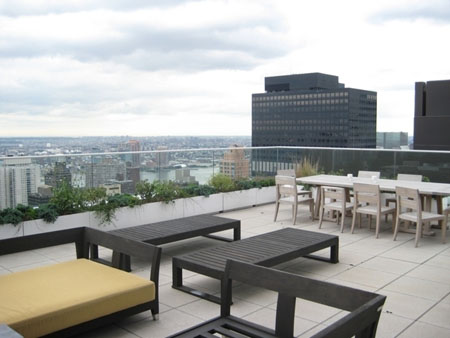 Sold: 7/21/2009
Sale Price: $8.2 Million
21% below 2007 purchase price!
(Not to mention numerous remodels, new kitchen, home automation, etc)
There were over 40 bidders and the best they could do was 21% under the purchase price?
This sets one hell of a comp.
From Bloomberg:
Marc Dreier's Manhattan Condo Sold at Auction for $8.2 Million
Con man Marc Dreier's luxury Manhattan condominium sold today for $8.2 million, 21 percent less than what he paid two years ago, in an auction that attracted more than 40 bidders.

The buyer at the auction at U.S. Bankruptcy Court in Manhattan declined to identify himself. A broker who attended and who declined to be identified said the purchaser was Ajit Jain, head of Berkshire Hathaway Inc.'s reinsurance unit. Jain didn't return a call for comment.

The buyer of the 3,000-square-foot apartment at One Beacon Court got the apartment at a discount to the most recent comparable sale there. The last recorded sale at Beacon Court was a 3,058 square-foot unit on the 49th floor. It sold in May for $12 million, city records show. Proceeds from the transaction will be used to pay creditors in Dreier's bankruptcy case and victims of Dreier's fraud, said Salvatore LaMonica, trustee in the Chapter 7 bankruptcy case.
From Curbed:
Marc Dreier's One Beacon Pad Auctioned for $8.2 Million
When it was all said and done, fresh penitentiary inmate Marc Dreier's One Beacon Court condo (and pretty much everything in it) was scooped up at auction by an anonymous bidder for $8.2 million. Dreier reportedly paid $10.4 million for the 3,000-square-foot apartment in 2007