(grim's note: While the Altos numbers are a welcome addition, realize that they are month over month numbers, which tend to exhibit strong seasonality with regards to price and inventory. These numbers are hard to use (and potentially confusing/misleading) without seasonal context.)
From Altos Research:
August 2010: REAL-TIME HOUSING MARKET UPDATE
This month's housing data confirms what we've been saying for some time: the mini-"boom" of this spring was created by seasonal demand, with some extra help from pressure to meet deadlines for capitalizing on tax credits. Now that those are gone, buyer activity has all but come to a standstill.

Rapidly rising inventory, pricing weakness in the Altos 10-City Composite signal continued home price pressures in August and into the fall of 2010. This month, the Altos 10- City Composite price decreased 0.63%.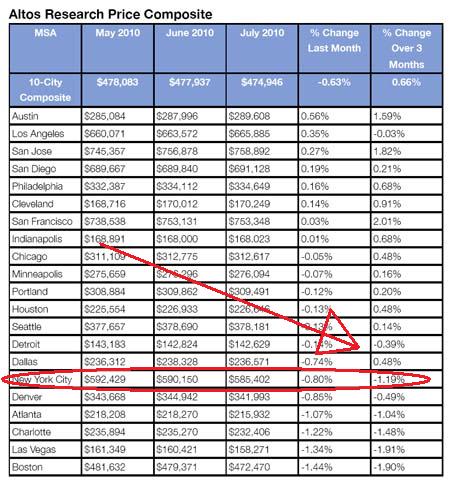 (click to enlarge)
Inventory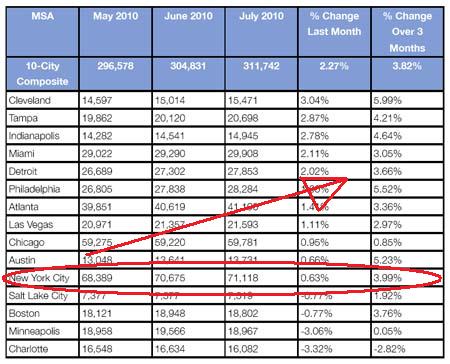 (click to enlarge)