From the Star Ledger: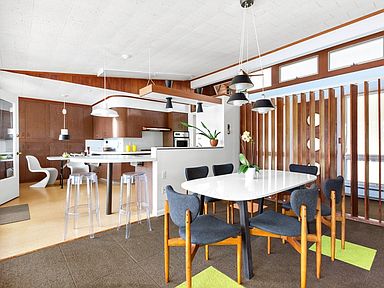 No sleep till … Jersey?
Adam Horovitz, aka Ad-Rock from the Beastie Boys, and riot grrrl singer Kathleen Hanna from the bands Bikini Kill and Le Tigre have put their Upper Greenwood Lake home on the market.
The California Mid-Century Modern home, located on the lake in the Hewitt area of West Milford, was built in 1958.
Horovitz, 54, and Hanna, 52, who have been together since 1996 and married in 2006, bought the three-bedroom home that year. They are selling the house and lake access for $975,000.
The listing for the home boasts "walls of windows" and a private road.
Horovitz was a member of the Beastie Boys with Adam Yauch, aka "MCA," and Michael Diamond, aka Mike D.