From the NYT: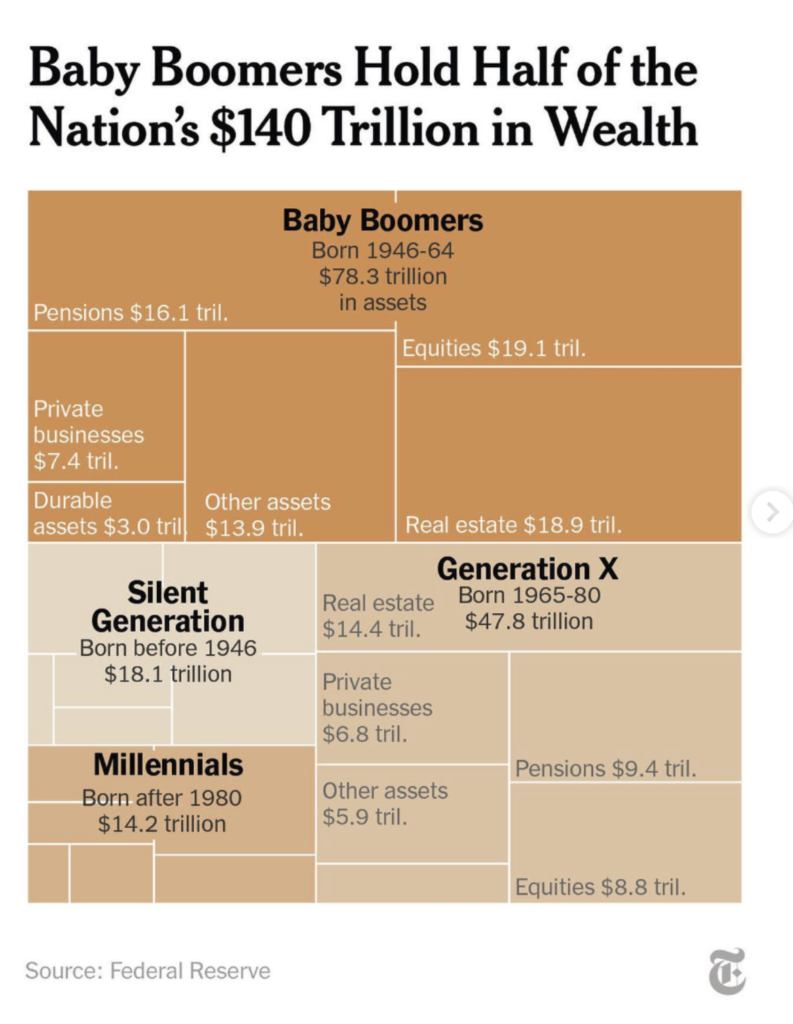 Trillions of dollars in family wealth are set to be passed down in the next few years — and the transfer will largely reinforce U.S. inequality. Total family wealth in the U.S. has tripled since 1989, reaching $140 trillion in 2022.
Of the $84 trillion projected to be passed down from older Americans to millennial and Gen X heirs through 2045, $16 trillion will be transferred in the next decade. The top 10% of households will be giving and receiving a majority of the wealth. The top 1% — with about as much wealth as the bottom 90%, — will dictate the broadest share of the money flow. The bottom 50% will account for 8% of transfers. A reason there are such large soon-to-be-inherited sums is the uneven way boomers benefited from price growth in the financial and housing markets. The average price of a U.S. house has risen about 500% since 1983, when most were in their 20s and 30s.
There are few aspects of economic life that will go untouched by the knock-on effects of the handover: Housing, education, health care, financial markets, labor markets and politics will all inevitably be affected.